Queen of Flavour – Liquido Scomposto 20ml – Azhad
QUESTO PRODOTTO È FUORI PRODUZIONE
Vai alla categoria:
LIQUIDI SCOMPOSTI
per controllare la lista di prodotti simili e più recenti che potrebbero essere di tuo interesse.
14.90€
(momentaneamente non disponibile)
CONSEGNA in 24 ore
SPEDIZIONE IN GIORNATA su ordini ricevuti entro le ore 15
SPEDIZIONE GRATUITA per ordini superiori a 59€

Descrizione
Recensioni (0)
Descrizione
Queen of Flavour – Liquido Scomposto 20ml – Azhad
Una sorprendente ricetta segreta prodotta da Azhad's Lab.

Contenuto: 20ml
Capacità flacone: 60ml
Tempo di maturazione Queen Of Flavour Azhad: pronto subito, consigliati 2/3 giorni
Per ottenere il liquido finale Azhad Queen Of Flavour da 60ml pronto all'uso, oltre ai 20ml di aroma contenuti nel flacone, vanno aggiunti 40ml di base neutra con o senza nicotina, così come riportato nella tabella delle diluizioni dei liquidi scomposti Azhad.
Diluizione Queen Of Flavour Azhad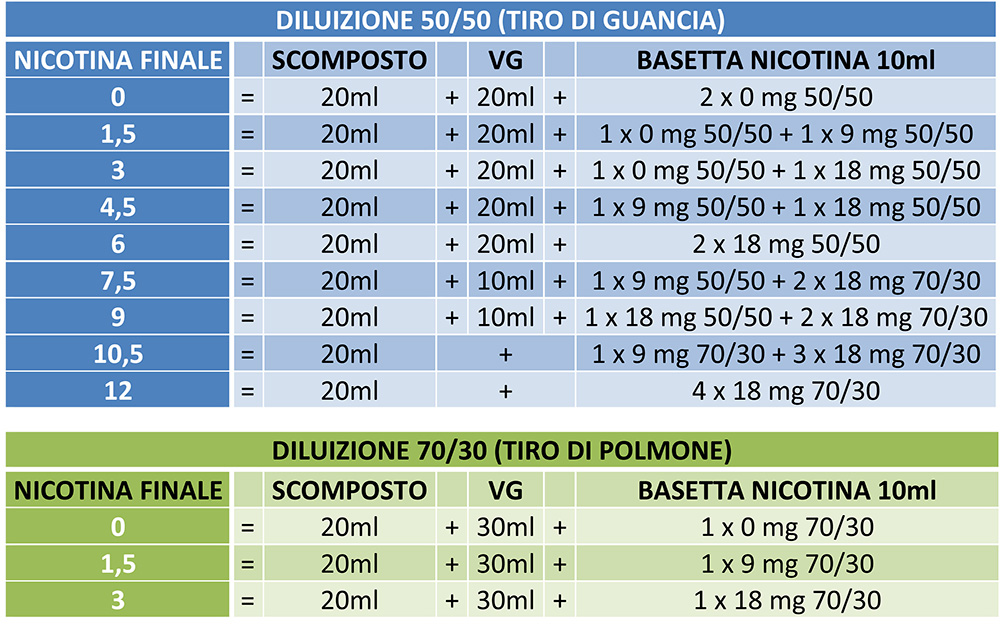 ACQUISTA:
Glicerina Vegetale
-
Basette Nicotina
Spesso acquistati insieme a Queen of Flavour - Liquido Scomposto 20ml - Azhad