Descrizione
Recensioni (0)
Descrizione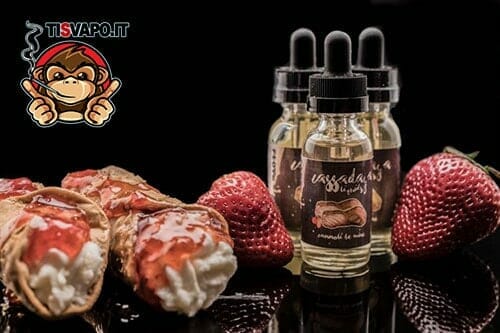 Cassadaga Cannoli Be Mine
Ed ecco il connoli be mine proposto da cassadaga.
Come tutte le migliori aziende di liquidi per lo svapo, cassadaga lancia sul mercato il suo liquido pronto con fragola.
Fragola che ormai troviamo in tutte le salse sia per i fruttati che per i cremosi con note di frutta.
Ed ecco la azzeccata versione di cassadaga … il connoli be mine!
Sulla base del liquido cannoli  siciliani (be one) hanno messo un aggiunta molto influente di dolci e mature fragole fresche.
Il risultato ottenuto è un eccellente liquido cremoso americano con una predominanza di crema alla vaniglia racchiusa in una dolce cialda burrosa con lievi sentori di canditi, che lascia in bocca tutta la freschezza delle fragole fresche, circondate da meravigliosi tocchi di dolce crema vanigliata e indescrivibili quanto ottimi retrogusti burrosi derivanti dalla cialda.
Un liquido che merita a pieni voti di essere considerato uno tra i migliori liquidi americani sbarcati nel nostro continente.