Descrizione
Recensioni (1)
Descrizione
Saturn – The Rocket – Dreamods
Prendete dei torroncini di Arachidi, una succosa Pera e abbinateli alla dolcezza e alla cremosità della Ricotta, ecco il Saturn!
Diluizione consigliata: 10%
Per ottenere il liquido finale saturn the rocket dreamods pronto all'uso, oltre all'aroma contenuto nella boccetta, va aggiunta la base neutra con o senza nicotina, in base alla percentuale di diluizione riportata sull'etichetta dell'aroma concentrato saturn the rocket dreamods.
Abbiamo preparato una comoda guida su come diluire gli aromi concentrati
Diluizione Saturn The Rocket Dreamods
Di seguito viene riportata una tabella per la diluizione "classica" al 10%.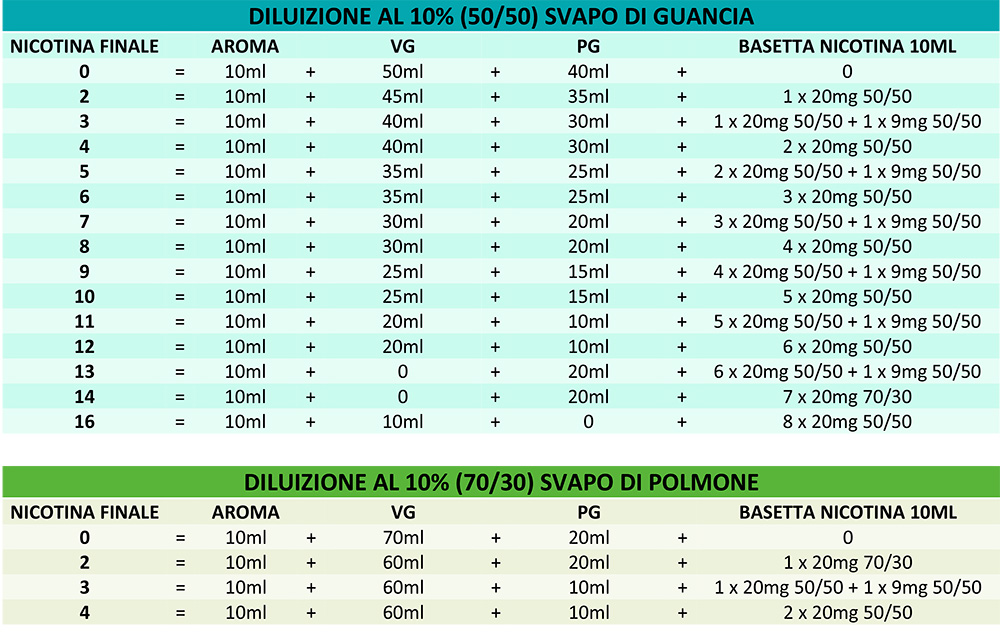 ACQUISTA:
Glicerina Vegetale
-
Glicole Propilenico
-
Basette Nicotina
---
Alcune recensioni di chi ha acquistato Saturn – The Rocket – Dreamods
clicca qui per leggere tutte le recensioni