Descrizione
Recensioni (0)
Descrizione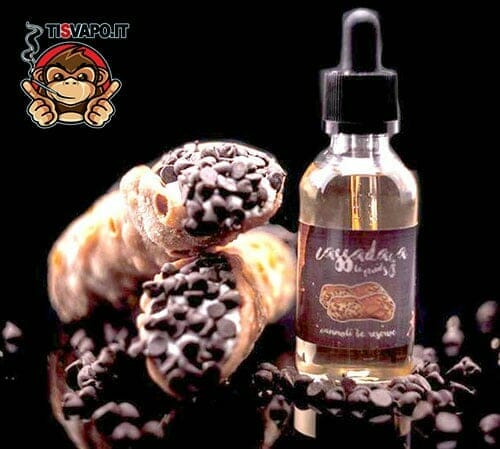 Cannoli Be Reserve Cassadaga
Come avrebbe potuto Cassadaga non creare un ottimo cremoso con l'ingrediente re delle creme … il cioccolato.
Il cannoli be reserve creato da cassadaga prestigiosa ditta americana produttrice di e-liquid propone infatti tra i tanti suoi successi un esilarante mix con gocce di dolce cioccolato abbinate al famoso e-liquid cannoli siciliani.
Il cannoli be reserve è composto da una meravigliosa ed irresistibile crema alla vaniglia con contorno di una cialda burrosa con leggeri sentori di canditi e reso irresistibile ed unico grazie a l'aggiunta di ottime gocce di cioccolato, che non sovrastano minimamente gli altri sapori ma che si sposano egregiamente in un unico mix molto bilanciato dalle diverse sfaccettature, in grado di sbalordire grazie alle sue dolci note cremose e gli odori unici del cioccolato anche i palati più raffinati.