Atomizzatori Rigenerabili per sigaretta elettronica
Gli atomizzatori possono essere rigenerabili o non rigenerabili, sostanzialmente la differenza consiste nella possibilità di effettuare o meno le rigenerazioni manualmente.
Ciò permette ai tantissimi Vapers appassionati di poter realizzare il proprio settaggio preferito, ottenendo così la coil che meglio s'addice ai propri gusti potendo scegliere accuratamente accessori come filo resistivo e cotone che ne permetteranno la realizzazione.
Sicuramente questo tipo di atomizzatori regalano oltre che ad una soddisfazione personale per gli amanti del "fai da te" anche rese aromatiche senza paragoni.
Esistono e sono disponibili atomizzatori rigenerabili di varie tipologie, atomizzatore RTA (con serbatoio) che prevedono il pescaggio del liquido automatico fino ad esaurimento dello stesso, da Dripping (RDA) facendo gocciolare il liquido sulla coil, e da Bottom Feeder, quest'ultimo utilizzabile solo con box apposite che tramite una boccetta posta all'interno della box, dopo averla premuta, c'è la risalita del liquido nel deck dell'atomizzatore BF.
Non vi resta che scegliere il vostro atom preferito nella vasta gamma di atomizzatori presenti in questa sezione dedicata.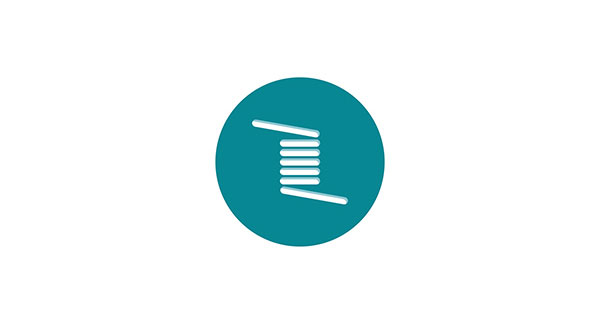 NOVITÀ

44.90

€

NOVITÀ

(in arrivo)

Millennium GC – The Vaping Gentlemen Club

(in arrivo)

Il Millennium GC di The Vaping Gentlemen Club offre un'esperienza di vaping di alta qualità, combinando la superiorità di un atomizzatore rigenerabile con la praticità delle testine prefabbricate. Con il suo avanzato sistema P.A.S.S. e un design studiato per un controllo dell'airflow preciso e una migliore preservazione delle molecole aromatiche, il Millennium GC promette prestazioni senza pari e una resa aromatica superiore.

89.00

€


spedizione GRATUITA

NTSU RBA – Ghost Bus Club

89.00

€


spedizione GRATUITA

Il NTSU | RBA è il primo RBA di Ghostbusclub, un dispositivo di svapo di alta qualità. Realizzato in acciaio inossidabile SS316L, con isolatori in Peek e guarnizioni in NBR Nero, garantisce resistenza e durata. La sua versatilità è assicurata da una serie di AirPin inclusi, per personalizzare il flusso d'aria secondo le tue preferenze di svapo.

179.00

€


spedizione GRATUITA

34.90

€

Caiman V.5 RDA Full Kit clone

34.90

€

Caiman v5: sistema di flusso d'aria innovativo, air pin intercambiabili e vasche per il cotone ampie e profonde.

L'RDA rivoluzionario per un'esperienza aromatica senza precedenti!

32.90

€

– 37.90

€

39.90

€

Rafi RTA clone

39.90

€

Atomizzatore rigenerabile da 22mm. adatto per chi ama svapare in MTL.

32.90

€

32.90

€

25.90

€

Jenna RBA clone

25.90

€

Jenna RBA è realizzato interamente in acciaio inossidabile 316, ed ha il controllo del flusso d'aria inferiore.

OFFERTA LIMITATA

Amazier MTL RTA – Ambition Mods

Amazier MTL RTA realizzato da Ambition Mods è un atomizzatore rigenerabile dal diametro di 22mm con capacità di 4ml di liquido, adatto per uno svapo MTL.

OFFERTA LIMITATA

29.90

€

Spade RBA clone

29.90

€

RBA per Billet Box, con ben 8 Air Pin per passare da uno svapo MTL a RDL a DL.

69.90

€

– 74.90

€


spedizione GRATUITA

Labs RTA – BP Mods

69.90

€

– 74.90

€


spedizione GRATUITA

Il Labs RTA, pensato per offrire un'esperienza MTL ad ampio spettro.

34.90

€

(in arrivo)

Diplomat MTL RTA – Centenary Mods

(in arrivo)

Il Diplomat è un atomizzatore rigenerabile RTA da 23mm di diametro, costruito interamente in acciaio 304.

Disponibile indicativamente per marzo 2023.

27.90

€

Psyc RBA clone

27.90

€

Lo Psyc è un RBA sviluppato da Psyclone Mods in collaborazione con Susco. Ha un deck a single coil e permette uno svapo MTL o RDL.