Descrizione
Recensioni (0)
Descrizione
The Flying Dutchman – Liquido Scomposto 20ml – Valkiria
Un eccellente lime di origine caraibico che si fonde con la straordinaria dolcezza di una gradevolissima meringa.
Con questo mix, Valkiria ha creato un dolce meringato al lime dalle qualità eccellenti.
Contenuto: 20ml
Capacità flacone: 60ml
Tempo di maturazione The Flying Dutchman Valkiria: pronto subito, consigliati 2/3 giorni
Per ottenere il liquido finale Valkiria The Flying Dutchman da 60ml pronto all'uso, oltre ai 20ml di aroma contenuti nel flacone, vanno aggiunti 40ml di base neutra con o senza nicotina, così come riportato nella tabella delle diluizioni dei liquidi scomposti Valkiria.
Diluizione The Flying Dutchman Valkiria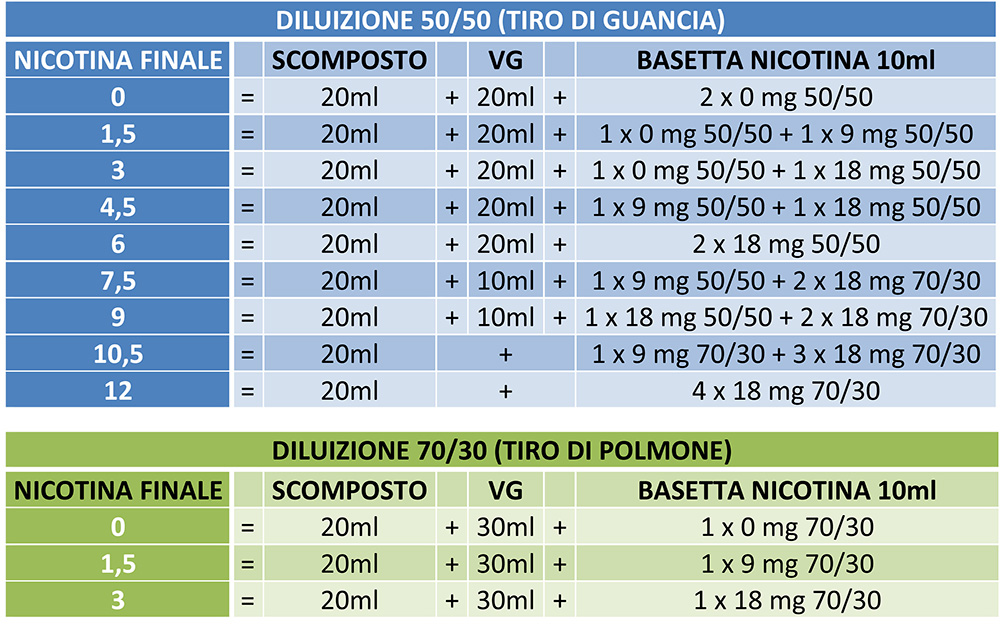 ACQUISTA:
Glicerina Vegetale
-
Basette Nicotina
Spesso acquistati insieme a The Flying Dutchman - Liquido Scomposto 20ml - Valkiria