Azhad Between The Sheets – Aroma concentrato da 10ml
QUESTO PRODOTTO È FUORI PRODUZIONE
Vai alla categoria:
AZHAD'S ELIXIRS
per controllare la lista di prodotti simili e più recenti che potrebbero essere di tuo interesse.
7.90€
(momentaneamente non disponibile)
CONSEGNA in 24 ore
SPEDIZIONE IN GIORNATA su ordini ricevuti entro le ore 15
SPEDIZIONE GRATUITA per ordini superiori a 59€

Descrizione
Recensioni (1)
Descrizione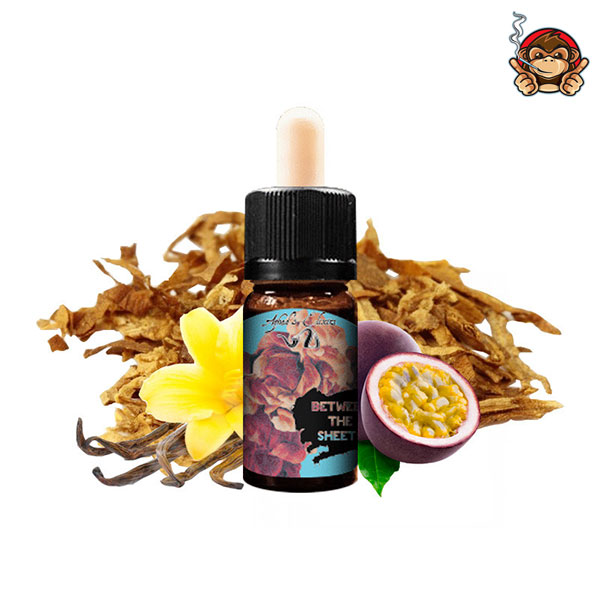 Aroma Azhad's Elixirs Between The Sheets
Il Between The Sheets di Azhad's fa parte della riuscitissima linea Elixirs che racchiude una vasta creazione di ottimi aromi. In particolare il Between The Sheets è un intreccio di un estratto a freddo di un fresco Virginia e un estratto sempre dello stesso tabacco ma con una procedura a vapore, questa unione riesce così ad estrarre tutti i gusti più duri con l'estrazione a freddo, e tutti i caratteri più dolci con i suoi meravigliosi retrogusti grazie all'estrazione a vapore rendendolo così un aroma forte deciso ma che allo stesso tempo dolce e aromatico al punto giusto.
Per ottenere il liquido finale azhad between the sheets aroma concentrato da 10ml pronto all'uso, oltre all'aroma contenuto nella boccetta, va aggiunta la base neutra con o senza nicotina, in base alla percentuale di diluizione riportata sull'etichetta dell'aroma concentrato azhad between the sheets aroma concentrato da 10ml.
Abbiamo preparato una comoda guida su come diluire gli aromi concentrati
Diluizione Azhad Between The Sheets Aroma concentrato da 10ml
Di seguito viene riportata una tabella per la diluizione "classica" al 10%.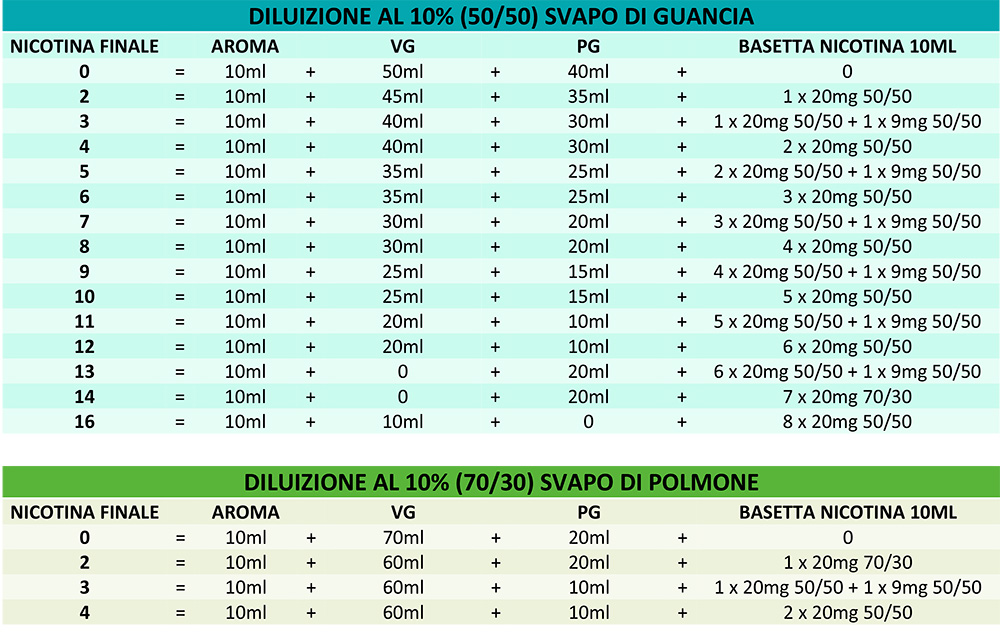 ACQUISTA:
Glicerina Vegetale
-
Glicole Propilenico
-
Basette Nicotina
---
Alcune recensioni di chi ha acquistato Azhad Between The Sheets – Aroma concentrato da 10ml
clicca qui per leggere tutte le recensioni
Spesso acquistati insieme a Azhad Between The Sheets - Aroma concentrato da 10ml